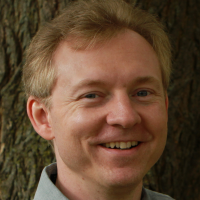 Randy D Pearson
Humor And Comedy, Fiction
Profession

Payroll Specialist and Author
I was born in a horse stall in Wyoming... no wait, that wasn't me. I emerged from a large, pale blue egg... nah, couldn't be. I was probably born in a small town in Michigan, started creating stuff in my head cuz TV was like 3 channels, then I learned to write that stuff down cuz, again, 3 channels. Now, I am married, have a lovely step-daughter, and have been published in about a dozen different anthologies. My debut novel, Driving Crazy, came out in June 2015. People seem to like the silliness and action the book represents.
April 2016 saw the release of Tell Me a Story, my short story collection.
I'm still writing, including Trac Brothers, my next full-length novel coming out by the end of 2016.

Video
Tell Me a Story Book Trailer
A true friend will tell you the truth to your face – not behind your back.
Sasha Azevedo